Increasing the kerbside appeal of your home, a neighbor has installed a fancy new driveway, or you've grown tired of looking at the decades worth of stains are all great reasons for doing a quick search on Google for "driveway cleaning near me."
Pressure washing may appear to be a simple job, but it's quite an involved process requiring preparation, quality tools, and adhering to standards for personal safety and preventing irreparable damage to the concrete and surrounding area.
Let's have a look at what it will take to restore your driveway using pressure washing.
Driveway Preparation
Getting the best results from pressure cleaning requires some preparation work to get your driveway ready.
The first thing to do is ensure your driveway is free of debris, vehicles, and objects like scooters, pushbikes, and gardening equipment stored on or around your driveway.
The driveway should be clear of debris like rocks, pebbles, and organic matter like branches and leaves. Use a broom to remove anything that will get in the way of water spraying or which could become a dangerous projectile during high-pressure cleaning.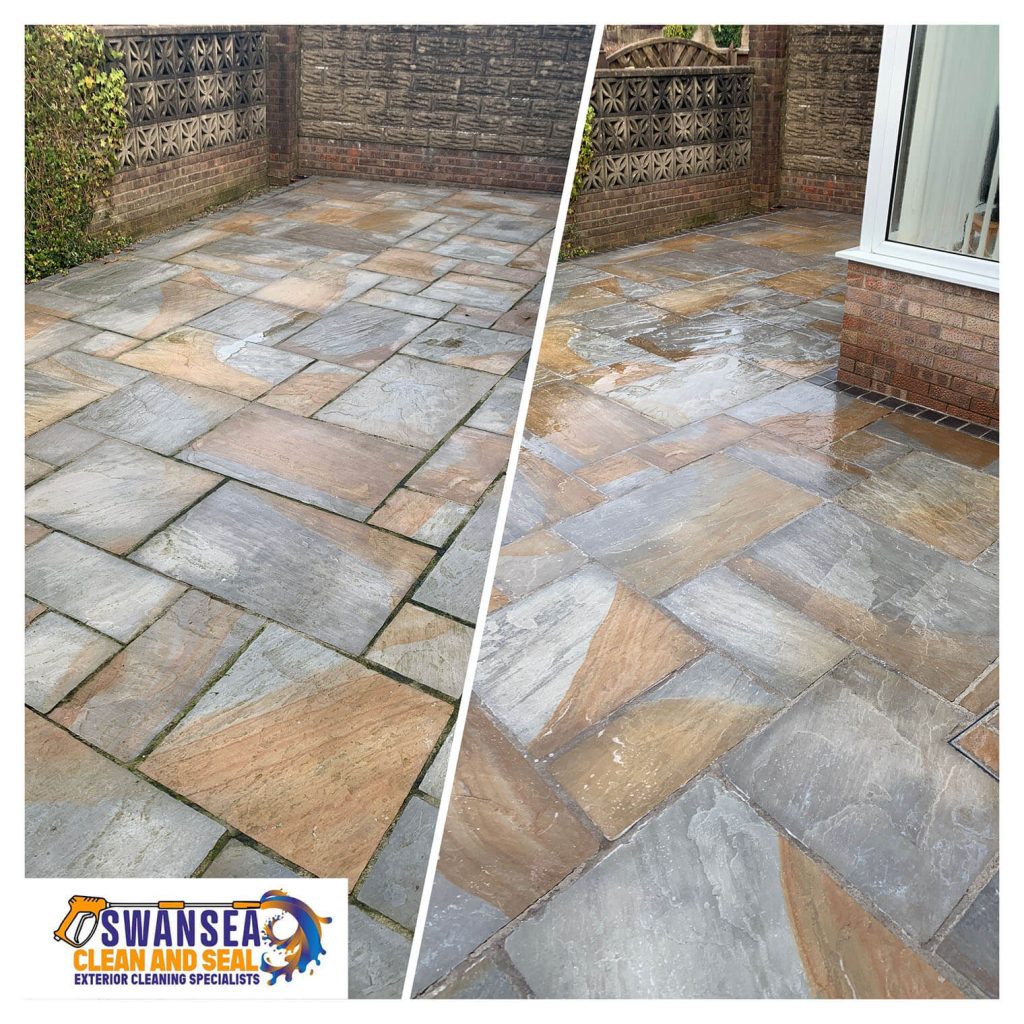 Protect Surrounding Structures
Before the pressure washer comes into play, you should take steps to protect any surrounding structures. Pressure washers add immense pressure from your garden hose, up to 2,400 psi in some models.
This pressure level means the jet from the hose can remove layers of paint as quickly as it can an oil stain. Line doors and walls with plastic sheets or tarps to protect them from accidental spraying.
Work from the Highest Point Down
You will want to ensure the water is flowing downhill and into the gutters and drainage system. Ensure you start pressure washing from the highest point and progress in the same direction as the water flow.
Should You Use Chemicals?
Driveways with stains that are months or years old may need more help in the cleaning department than high pressure alone. You can make a homemade pressure washer solution, but the best results will come from a commercially made solution.
Whenever you use chemicals to pressure wash your driveway, always wear protective gear like safety goggles, sturdy boots, and overalls to protect your skin and eyes.
Treat Your Driveway with a Moss Killer
When you go to the expense and trouble of pressure washing a driveway, you want to take steps to keep it that way for as long as possible.
A moss treatment may be necessary to prevent the return of any mould you have just gotten rid of. Mould treatment is even more critical if you plan on sealing your driveway.
Our Works
How to Find Pressure Washing Near Me?
If you've been searching for the most reliable pressure washing, Swansea service, then you are in the rightWhere to Find Driveway Cleaning Near Me? Pressure washing a driveway is not always a straightforward job. To get the best results that will last requires training in equipment, cleaning solutions, and safety measures. If you are looking for the best way to pressure wash a driveway, then trained professionals are the only way to guarantee lasting results. A professional service will also return your driveway to a pristine condition using safe, time-tested techniques while ensuring that the surrounding area is protected from damage. place. Competitive rates and professional training mean we can clean and restore your driveway to its best condition safely, efficiently, and affordably. Call today or get in touch via our website for a comprehensive, obligation free quote.
For more information on how a driveway sealing Swansea service will keep your drive looking like new click here